Homemade dog treats can really be made from anything that is safe and edible for dogs whether that be white flour, whole wheat flour, or even coconut flour. But here at Oat Flour Barkery, we choose to use oat flour. Why? Because there are so many benefits that oat flour offers that are both good for pets, good for their human companions, and good for our bakery. Here's the low down on why Oat Flour Barkery uses oat flour.
Oat Flour is Gluten Free 
Be it human or canine, there are some of us that have gluten allergies and sensitivities. One of the benefits of oat flour is that it is gluten free. Oat Flour Barkery has oat flour treats that are great options for those with gluten sensitivities so that all pups, whether or not they have sensitive tummies, can enjoy their favorite, tasety, Oat Flour snack.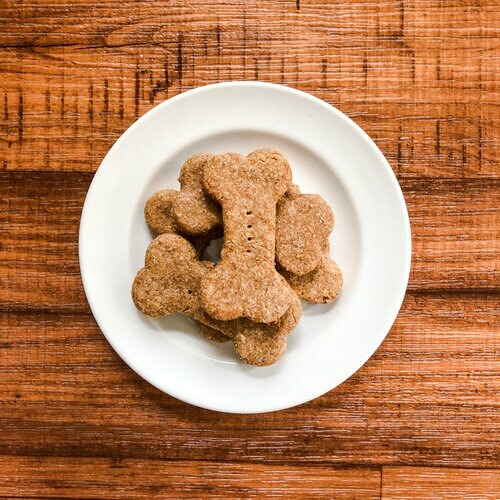 It's Versatile 
Oat flour is very versatile; you can substitute any flour with oat flour and your desserts will come out just as good. Whether your recipe calls for white flour or whole wheat flour, simply look up the substitution conversion on your preferred search engine and proceed with the rest of the recipe as usual. One thing that we keep in mind, here at Oat Flour Barkery, is that oat flour does tend to bake a little faster than white or whole wheat flour, so we've always got our eye on the oven.
There's Nutritional Value 
While white flour can be highly processed and does not have any nutritional value for dogs, oat flour is a great source of antioxidants, vitamins and minerals, a few or which include Vitamin B1, B6, Copper, Folate, Iron, Manganese, Magnesium, Niacin, Phosphorus, Selenium and Zinc. It's amazing some of the benefits these vitamins and minerals have for dogs as explained by the AKC.org.
Oat Flour is Easy to Make 
Because oat flour is easy to make, this makes it an economical decision for Oat Flour Barkery. Gone are the days of us going to the local grocery store and picking up a bag of oat flour as we've found a bag of organic rolled oats is less costly than a bag of pre-ground oat flour. Sure, picking up a bag of oat flour is easy and convenient, but it feels like there's a step missing when we proceed to bake treats for pups around the nation. Oat Flour Barkery would much rather make every step of the baking process as wholesome as possible, and that includes going down to the local farmer's market or bulk organic food store, scooping up some organic oats, and bringing them to our kitchen to be ground for the perfect dough.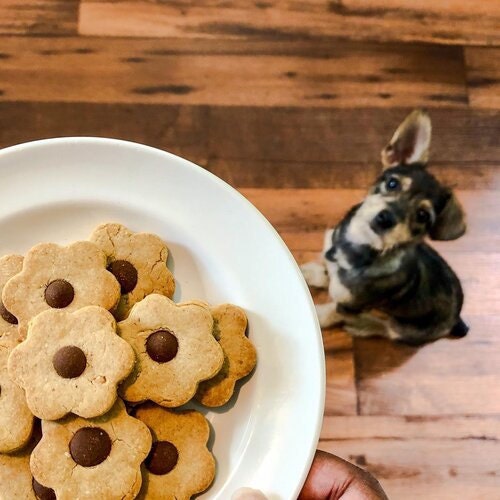 So why does Oat Flour Barkery choose to specialize in baking with oat flour? Well, because using oat flour helps us cater to a wide verity of pups so that they are able to enjoy a delicious, healthy treat that they like eating and we love making. Check out some of the Oat Flour treat options we offer.